Step 1: Add filters to your post
Create/edit the post where you want to add filters. Scroll down to the bottom of the post and you'll see the Smart Content Filter meta box.
Click on the 'Enable' toggle to enable the plugin for the post. Add filter groups and filters to your post.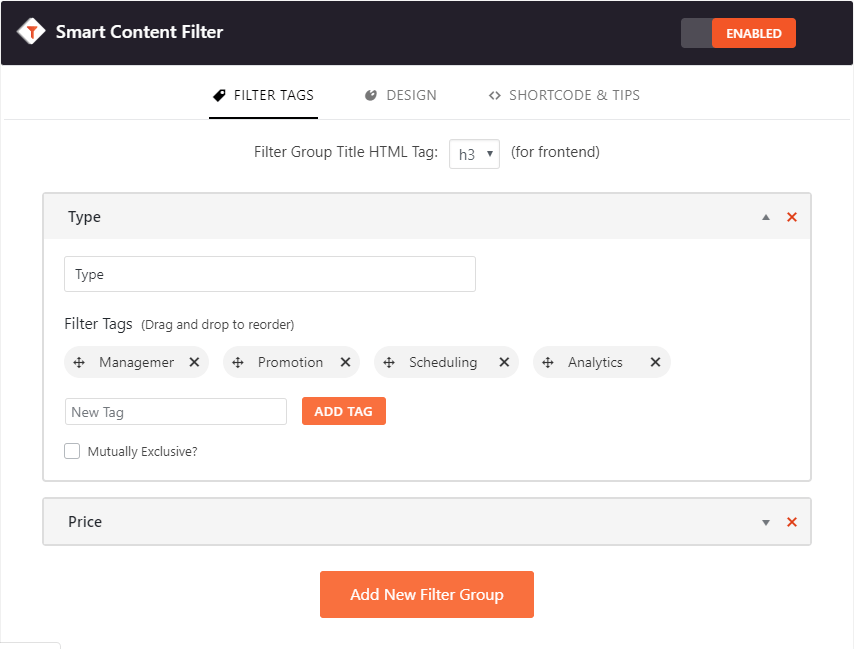 After creating your filters, you can go ahead and start editing your post in Elementor.
Step 2: Adding Filters to Columns In Elementor
You can add your filter tags (created in Step 1) to Sections/Inner Sections/Columns in Elementor. This works for both parents as well as inner sections.
To apply a filter tag:
Select a section / inner section / column.
Click on the input besides the "SCF Tags" in the editor panel (as shown in the picture below)
Click on the respective tags to apply them to content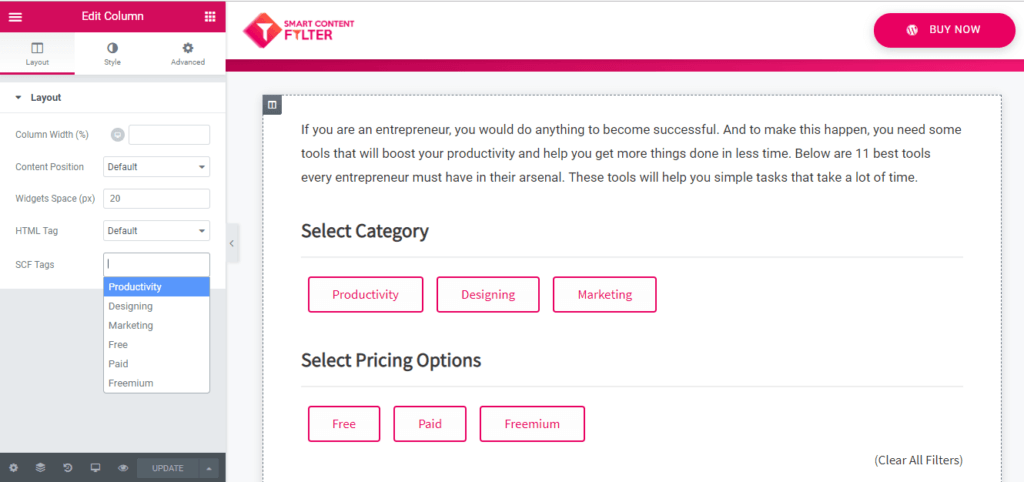 The changes are instantly applied to the content and you will be able to see the filter in action while you preview your content.