You can use Smart Content Filter with Divi now. Here's how you can create and apply filters in Divi:
Step 1: Create Filters In The Post Editor
Before editing the post in Divi Builder, go ahead and create content filters in the post editor.
In your post editor, scroll down and 'Enable' the Smart Content Filter for the post.
Then, create filter groups and add filter tags inside them.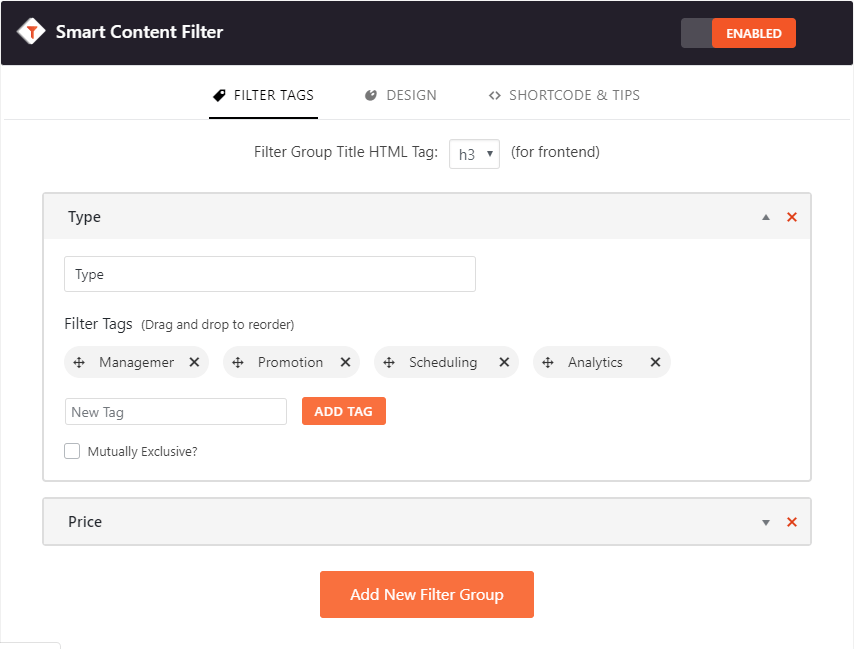 Once you're done creating filters, go ahead and launch the Divi Builder.
Step 2: Adding Filters In Divi Builder
You can apply the filters (created in Step 1) to any element in Divi Builder. To do this, select the element (most preferably a column or row) you wish to apply the filter on.
Click on the settings of the element and go to Advanced > CSS ID & Classes.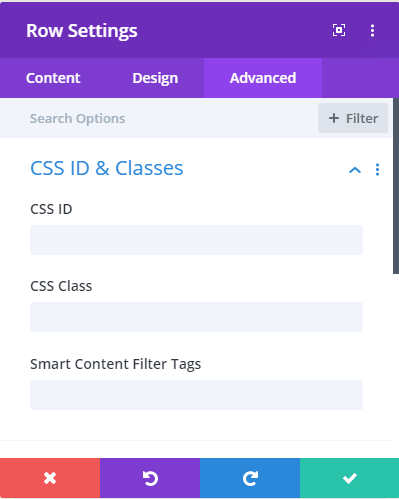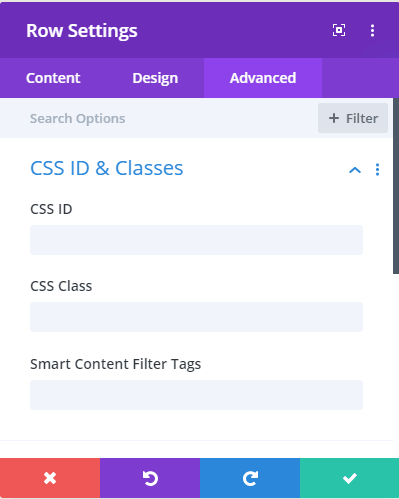 In this section, you'll see a new field named 'Smart Content Filter Tags'. Write the name of the tags you wish to apply for the selected element. Each tag name should be separated by a comma as shown: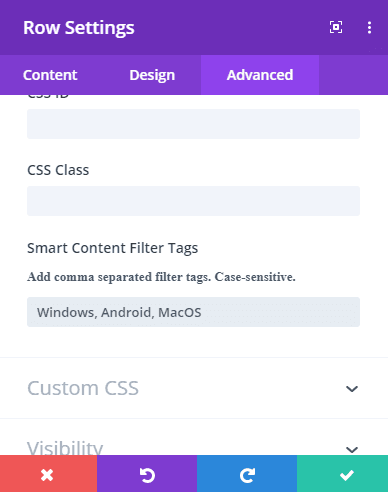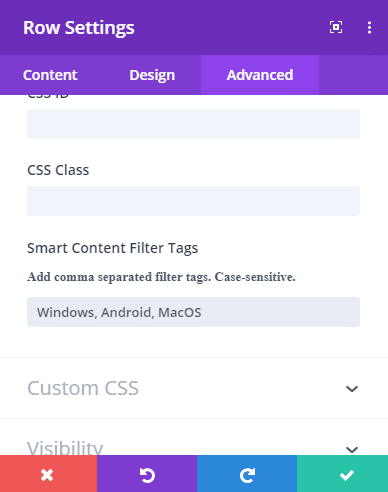 Once you're done applying tags, save the element and you're done.
Do not forget to insert the SCF shortcode to display the filter buttons on the post.