To create filters for your content using Smart Content Filter, you first need to understand how to create filter groups and filter tags.
Filter Groups:
Filter Group is a group of filter tags. They act as a heading that notifies the title of the action within that group.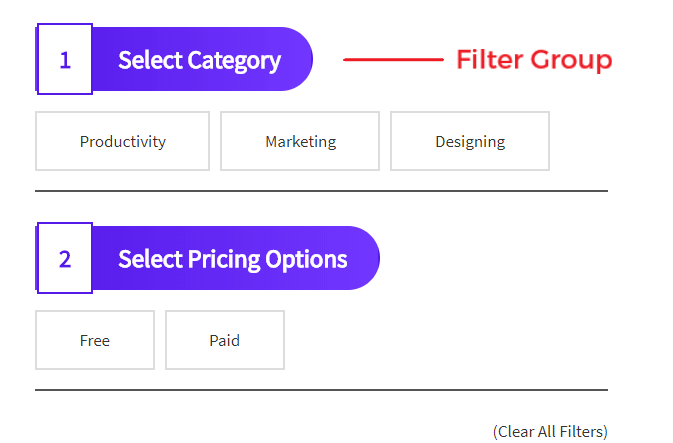 Filter Tags:
Filter tags are the actual filters that apply to your content and are displayed as buttons on the frontend.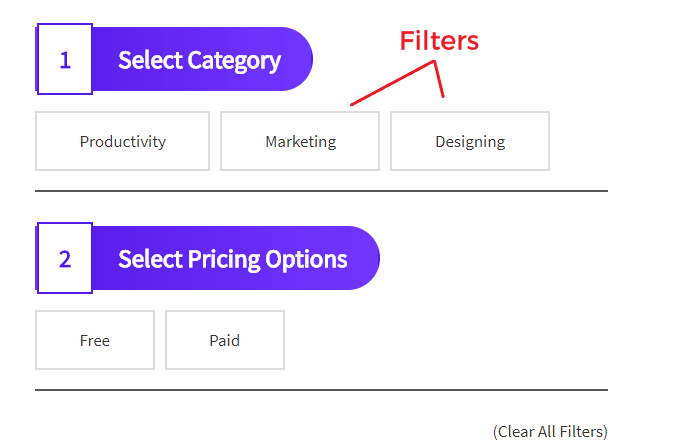 Creating Filters
Now, to create to Filter Groups and Filter Tags, head over to your posts and edit the post where you want to add the filters.
On Scrolling down, just below the main WP editor, you'll see a section (meta box) named Smart Content Filter. This is where you create Filter Groups and Tags. By default, the filters are disabled for any post. To enable them, first, click on the switch to enable them. Then, click on the Add Filter Group button.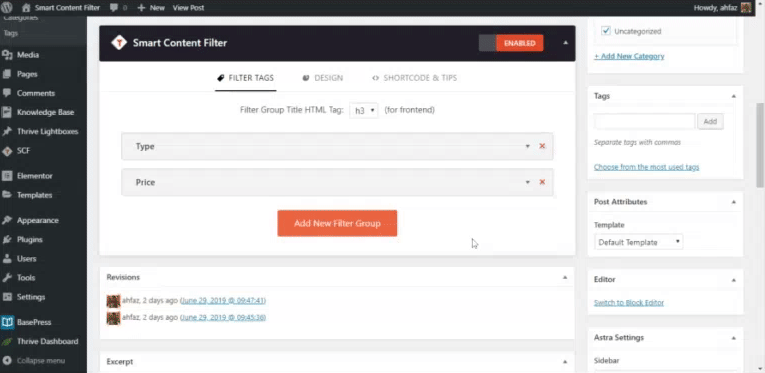 This will open up a new Filter Group option. Give a name to your Filter Group and add tags. That's it.