If you want to activate or deactivate your license, you can easily do it from the Account page of the plugin.
Head over to the Account page of Smart Content Filter plugin.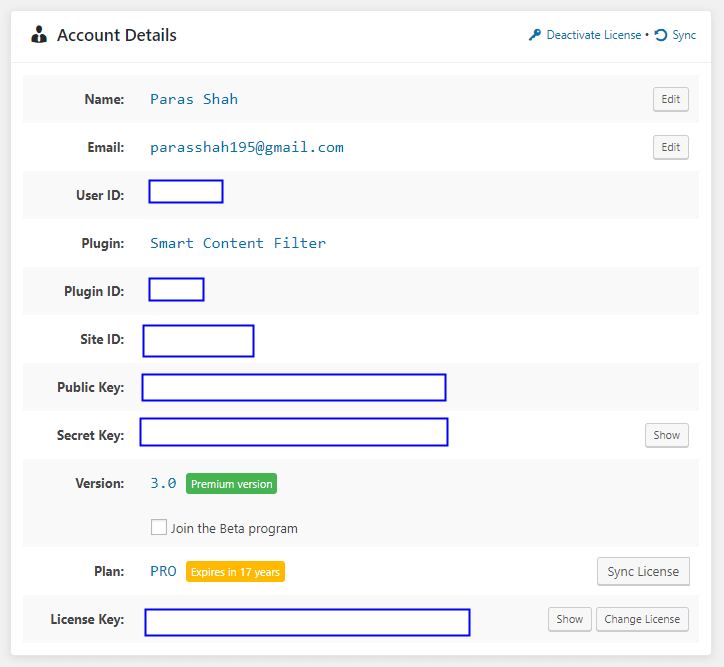 On this page, you will be able to view your license key. If the plugin is already activated, you'll see a deactivate button.
And once you deactivate the license, you will be able to activate the license by entering the license key again.