After creating Filter Groups and Filters, the next step is to assign tags to your content. You will see a Magenta colored button in your editor menu.


This button is used to assign tags to your content chunk. If you click on this button, a pop-up will open and you will have to select the desired Filters.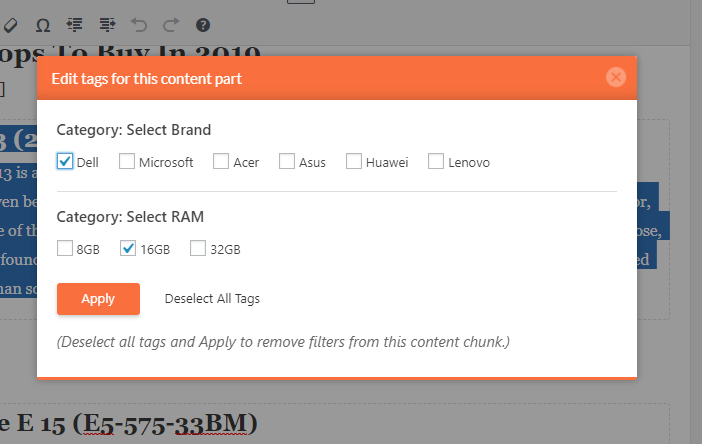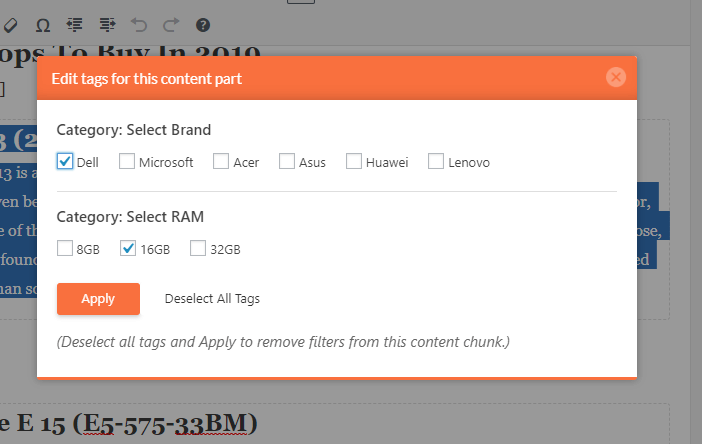 After selecting your desired Filters, click on apply. You'll then see a new content chunk (dotted border) added in your post. Edit this content chunk and add your content.
OR
Select a part of the content to which you want to apply tags, and then click on the button in the menu. From the pop-up, select tags and click Apply.