You can now access your Pixify account and view all your downloads, licenses, and more.
To access your account, log in to this page.
Once you are logged in, you are in your Pixify dashboard where you can see all the details about your purchases.
You can see all the websites where you have Pixify products installed.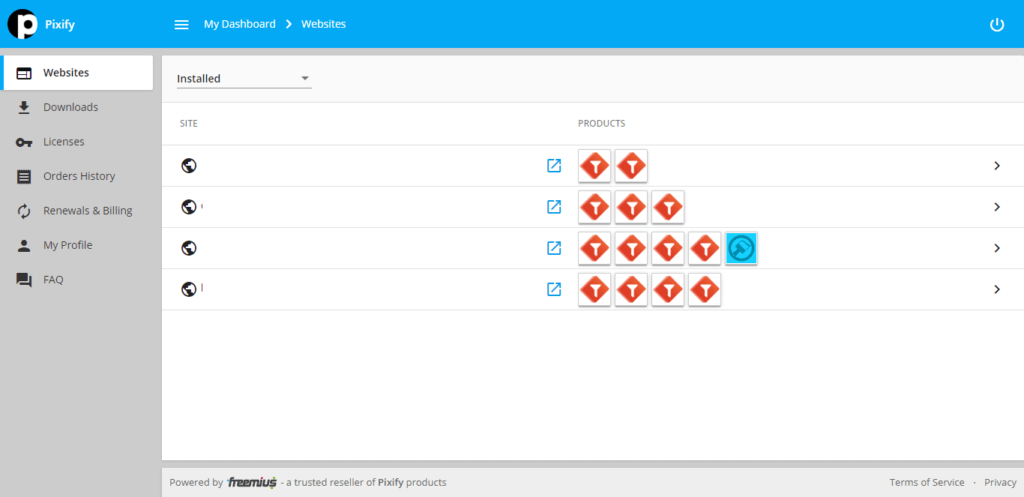 You also view all your purchases and download them directly from our dashboard.
All your product licenses are also available in the licenses tab.
Lastly, you can edit your profile on your Pixify dashboard.