Once Designer Powerup is installed on your website, you can see the account details of the plugin license in your WordPress dashboard as shown below: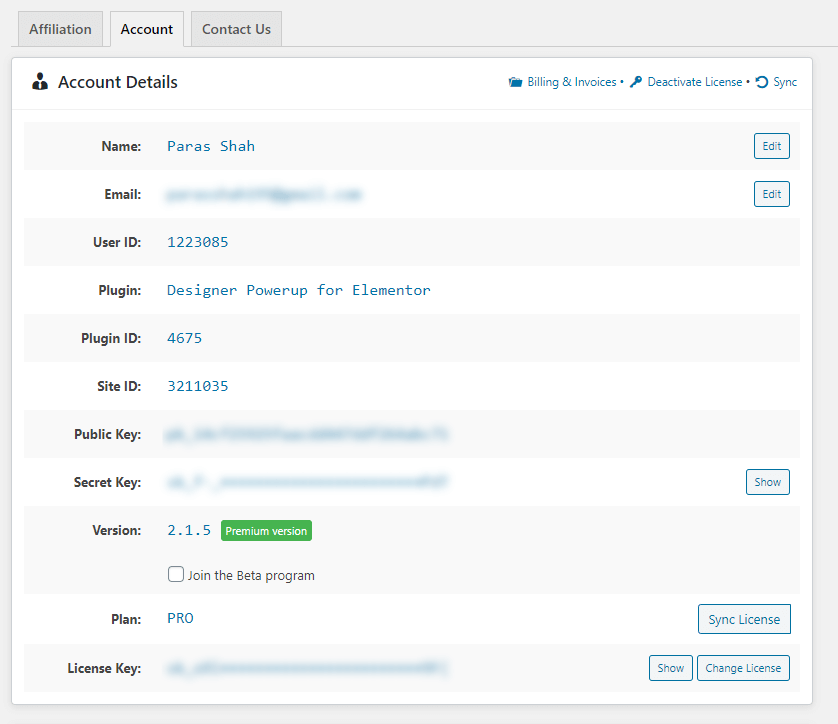 But when you're using the plugin on a client website, you may not want to show these details in their WordPress dashboard.
You can easily hide these details from your Pixify account. Here's how you can do it.
Go to your Pixify account and go to the Renewals and Billings tab. In this tab, you'll find a checkbox 'This license is activated on my client(s) site(s)'.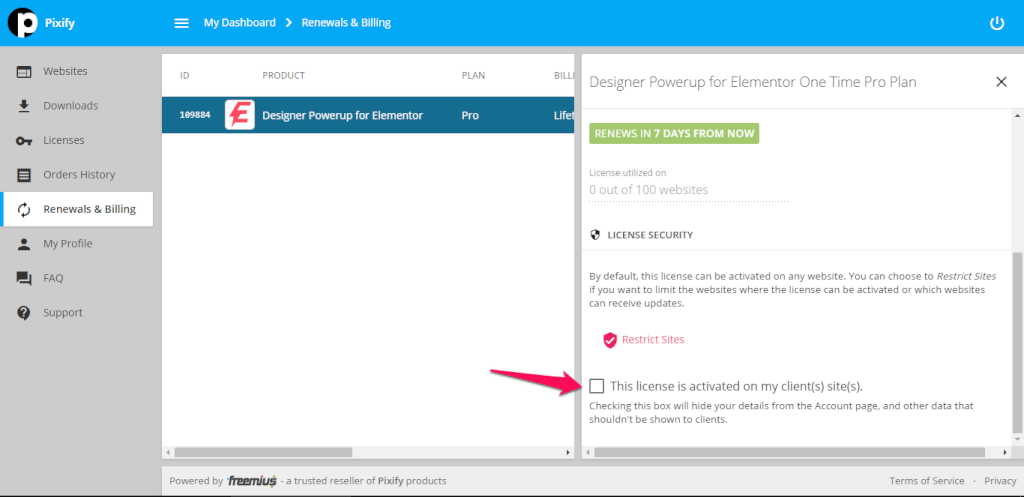 Go ahead and check this box.
Once you've checked this box, the account details will be hidden from your client websites.