Once Designer Powerup is installed on your website, you can see the account details of the plugin license in your WordPress dashboard as shown below: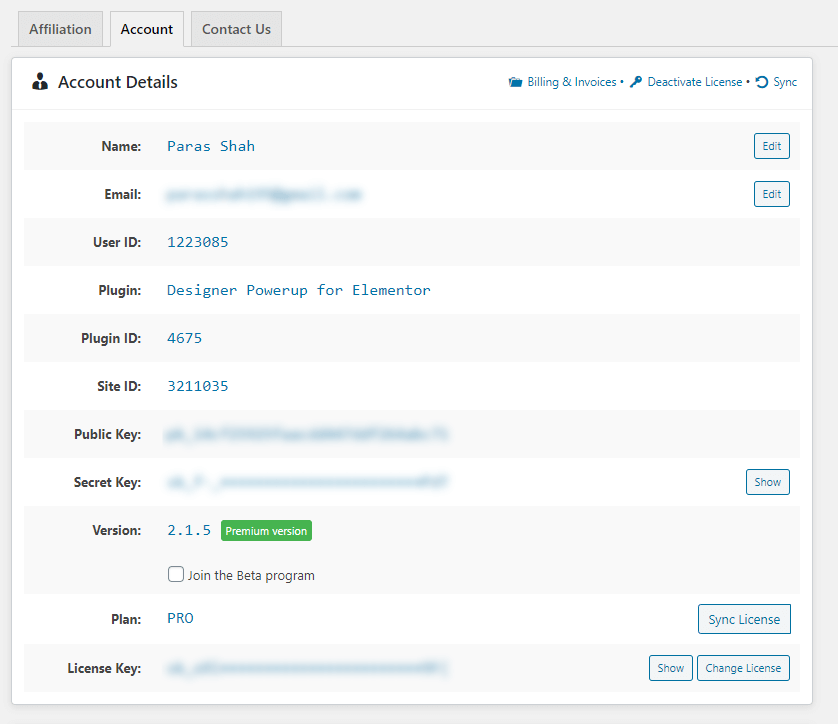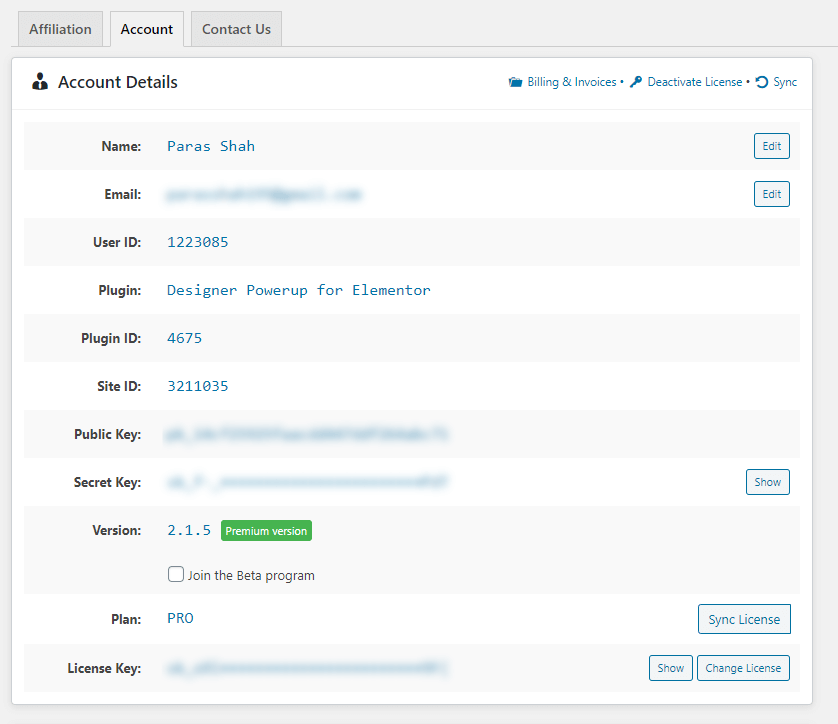 But when you're using the plugin on a client website, you may not want to show these details in their WordPress dashboard.
There are 2 ways to hide these details:
The first way is to simply click the link from the notice on the Account page: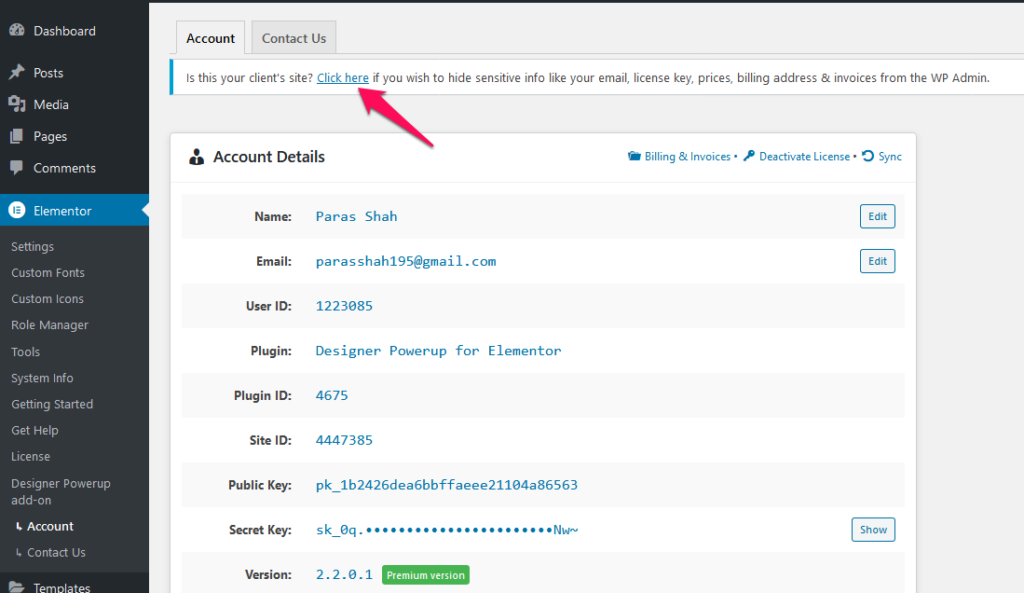 Clicking on it will instantly activate the client mode and hide all the sensitive details.
Or you can also do it from your Pixify account:
Log in and go to the "Renewals & Billing" tab. Select the plugin (which will open up a sidebar) and you'll find a checkbox that says 'This license is activated on my client(s) site(s)'. Check it.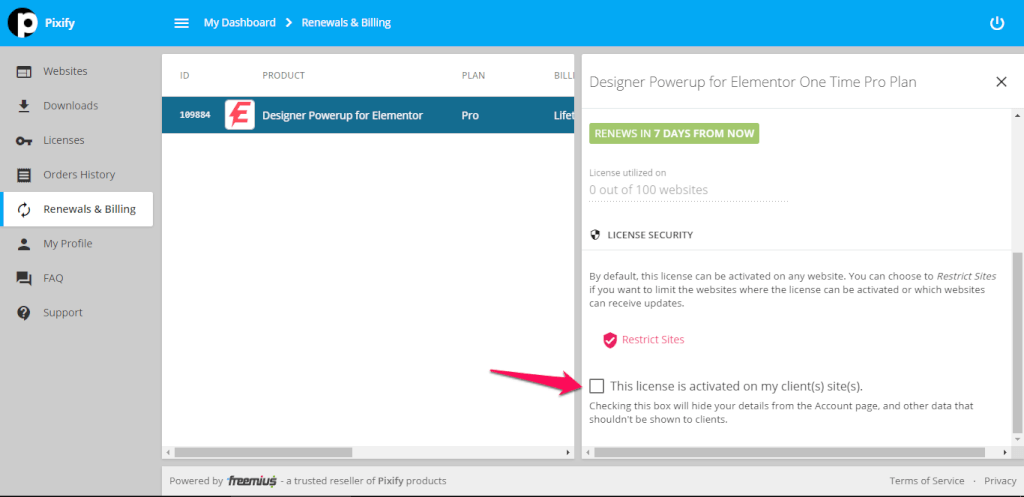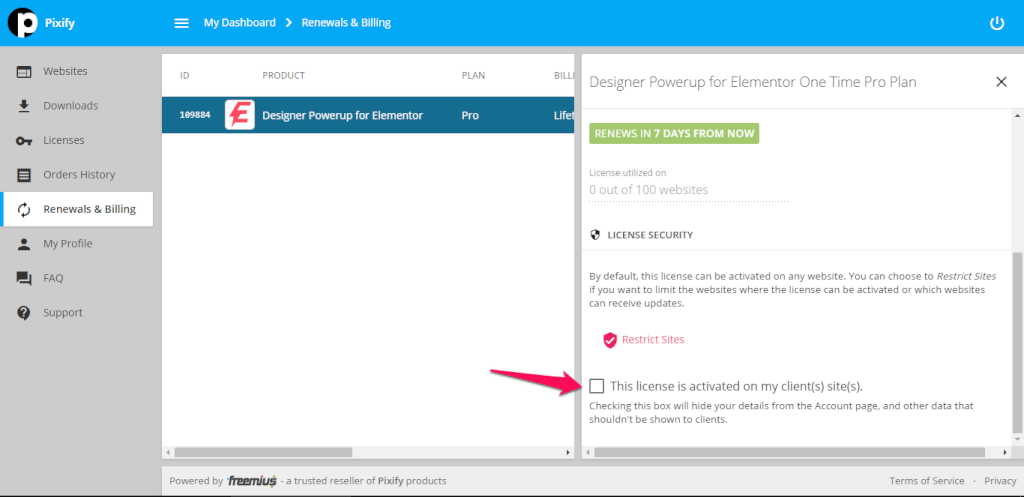 Note: There is a caveat though – if you enable client mode, you will no longer see the "Contact" page (because that page also reveals your purchase email ID) and you'd have to contact via the form on the website here.