It's been almost 3 years since we started selling WordPress products. Throughout this journey, we've been through many ups and downs.
After looking back at these 3 years, I realize we've come a far way. We've still got to climb the mountain but these 3 years taught us some very important lessons.
Lessons that were learned by experimenting and making mistakes.
I thought this would be a good time for me to come forward and share these lessons with the world in hopes that someone would find them useful for their business.
So, in this article, I'll be sharing the WordPress business lessons we learned from 3 years of selling products. 
Background
Before I get started, I think it's important to have some context regarding how Pixify was started and why we started it.
Pixify was started in 2018 but we already had our WordPress plugin Smart Content Filter in the market since 2017. 
While selling this product, we had an idea of revolutionizing the WordPress industry.
That's right. Those were the exact words we used while discussing the idea of Pixify.
One day, my co-founder Paras Shah, messaged me saying WordPress themes are getting too expensive. And that small businesses cannot afford to pay for WordPress themes.
In our minds, we thought that we could do something about it.
That's how the initial idea of Pixify was born: To offer high-quality WordPress themes for free.
We were so excited and started working on our first WordPress theme. The theme we launched was Nova (now discontinued) and it was one of the fastest blog themes for WordPress.
A lot of people loved it which gave us the boost we needed to continue.
After this, we started working on our second theme.
During this time, we realized that this idea isn't sustainable. Since Paras was doing all the development work, our product cycles were long.
And we knew we won't be able to sustain Pixify if we keep working for free for so long.
That's when we scrapped the idea of offering free WordPress themes and decided to treat Pixify as a business.
A business that needs to generate revenue and be sustainable in the long run.
After our pivot, we then worked on our second WordPress plugin. Currently, we have two WordPress plugins and one WordPress theme.
Three products that we're extremely proud of.
WordPress Business Lessons Learned From Selling WordPress Products For 3 Years
You may be thinking that after 3 years why do we still have only 3 products under our belt.
That's one of the biggest reasons why I was motivated to write this article. You'll find out more about our journey in the WordPress business lessons I'm about share. 
1. You Can't Always Figure Everything Out
The first and the most important lesson we learned running Pixify was that you can't always figure everything out.
If I look back at our idea of churning out free themes back to back, I realize how naive that idea was.
Sometimes Paras and I even joke about it.
But back then, we had no experience of running a WordPress business. We just sold a WordPress plugin. That's all.
We didn't have a full understanding of the market, the competition, and the WordPress industry as a whole.
Only after we started executing our idea, we realized its flaws.
If you think your plans are going to work out exactly as you imagined, you may be wrong. There can be unforeseen problems that you may discover.
And this applies to every aspect of your business.
Let me share another quick story:
Last year, we were working on a WordPress theme powered by Elementor. A magazine theme that totally changes the way you design your blog.
We were 2 months deep into the development work and near the finish line.
But the more progress we made into the development of the theme, we realized that this may not the best solution.
It just wasn't that user-friendly or easy to use.
After 2 months of development, we had to scrap the idea. We were devastated by the fact that we lost 2 months of our valuable time.
This only shows that even if you have great ideas, they can fall apart very easily because of one mistake.
Our mistake was that we didn't do enough research on our idea and went straight ahead into development.
Since then, we always spend time in research before betting on any ideas.
Yes, you can minimize the mistakes you make being prepared before you jump into the execution part.
But things can take a bad turn. And if that happens, instead of dwelling upon the fact that everything went haywire, use this mistake as an opportunity to learn and move past that as fast as possible.
2. You Don't Need To Have A Lot Of Products
When we started Pixify, there were a few more WordPress businesses that were started. And they already had a lot of products when they launched.
But guess what? Those businesses were shut down 4-6 months after their launch.
The problem was that they had a lot of products but not enough resources to market and sell those products.
A lot of small businesses keep creating new products. But by doing so, they lose focus on the products they already have.
This neglect eventually leads to the failure of the product.
And you end up saying this to yourself:
"This product was not good enough. Maybe I should create something new and that will sell more".
A lot of new businesses fall prey to this vicious cycle of churning new products in hopes that this will be the 'one'.
Unfortunately, that's not always the case.
Instead of focusing on new products, we focus on our existing products first before jumping on something new.
Being a team of two, it's very important for us to not get lost in all the new ideas and opportunities when we already have a working product ready to sell.
This doesn't mean that we don't plan to launch any new products. In fact, we always look around for ideas for new products.
But we don't completely rely on new products for our growth.
Because:
If you can't sell your existing products well, what makes you think you can sell your next product?
At the end of the day, all that matters is whether you can sell your products or not. If you can't, you need to figure out why before you launch a new product.
Jumping on creating a new product is an escape that can cloud your view from the much bigger problems your business may have.
3. Don't Be The Best, Be Different
When we launched Designer Powerup for Elementor, we went out of our way to create something totally different for the Elementor market. 
And people loved it!
I wouldn't say our plugin is the best, but it surely is different.
In fact, what does 'Best' even mean?
After all, it's a subjective quality.
What's best for me may not be best for you.
So, why define yourself to a value that differs from person to person?
We learned this lesson when we working on the idea of Designer Powerup. We noticed that a lot of the 3rd-party Elementor add-ons are caught up in becoming the best by doing what everyone does.
By doing this, many add-ons were ignoring the problems many users actually face with Elementor. Being Elementor users for years now, we knew these problems.
So, we worked on solving them and ended up creating this amazing plugin.
All we did was look at the problems that others weren't solving and found a way to solve them. Then we positioned ourselves in a way to be different from everyone else.
The WordPress industry is already saturated with a lot of products and creating the best product may not be enough for you to stand a chance against already established competitors.
But if you try to find the gaps in the market and solve problems that no one is solving, you may be able to make some impact and grow your business.
4. Customer Satisfaction Should Be Your Holy Grail
Running a small WordPress business like ours, we take customer satisfaction very seriously.
In fact, it's one of the pillars of our business.
There's a famous quote by Zig Ziglar:
"You don't build a business, you build people, then people build the business."
We realized early on that if we want to survive and grow our business, we need to make sure our customers are happy with our products.
Your customers play a pivotal role in making or breaking your business.
If you go out of your way to provide excellent customer service, you'll be rewarded in many ways. They'll vouch for you, support you, and even help you grow.
And thankfully, a lot of our customers help and support us in many ways.
This is only because we ensure that they never feel dissatisfied with us or our products. And the results speak for itself.
We have a score of 4.5 on TrustPilot with some pretty great reviews from our customers.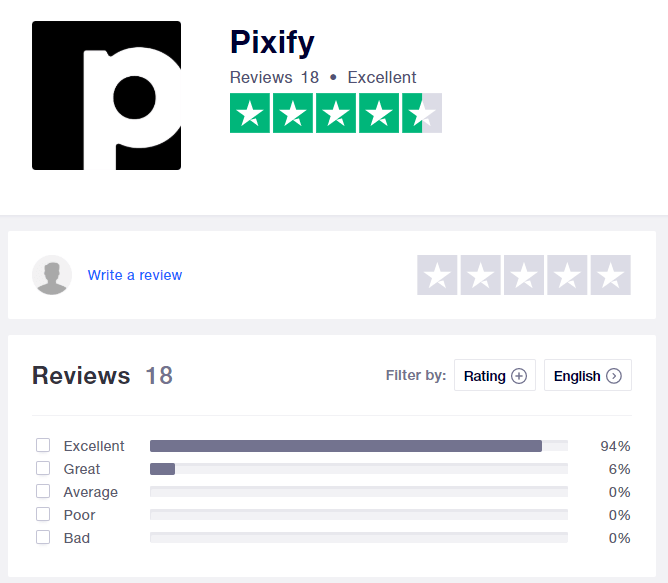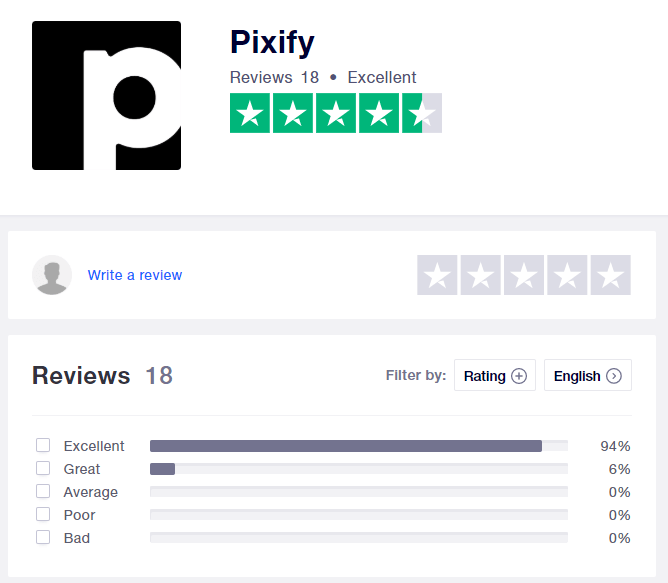 We push ourselves to our best abilities to make our customers happy and provide them a great service.
Here's what you can do to provide good support to your customers:
Create an FAQ section on your product pages.
Make a knowledge base for your product.
Make it easy for the customer to reach out to you.
There's a lot more you can do to offer excellent support. But if you nail the basics right from the beginning, you will be able to provide great support and avoid getting bombarded with too many support requests.
5. Price Confidently
When we first launched Smart Content Filter, it was priced at just $13.
We were selling ourselves short because we thought by setting a lower price, we would sell more. But later we came to the realization that by charging too low, you can turn away customers.
By seeing such a low price, people start questioning the value of the product and don't end up buying them.
Now, our price reflects the value of the product we've built. We understand the value it brings to the user and we take into account how much time and resources we spent to build the product.
That's why we're able to price our products confidently and sell them.
It's easy to get caught up with pricing low because your competition is also doing so. Competitive pricing will only negatively affect the value of your product.
I used to favor competitive pricing before but lucky for me, my brilliant partner was able to convince me to think the other way.
6. You Can't Do Everything At Once
When you're selling online, there's a lot of work and responsibilities over your shoulders. Developing products, marketing, managing customers, finances, and whatnot.
Being a small team makes all this even more difficult.
We are a team of two and it seemed impossible for us to do everything.
So, we ended up deciding to not do everything at once.
Here's what I mean:
When you launch a product, there are a ton of ways of you can market it. But you only have a handful amount of time to execute all these methods.
Instead of trying to do everything, only do the work that's bringing you results. Sure, it's great to experiment and try new strategies for selling and marketing your products.
But if you're just starting out, doing everything will just burn you out and you'll end up accomplishing nothing.
At Pixify, we don't follow hundreds of marketing tactics out there. We start from the fundamental blocks of marketing our product and then decide what we can do to sell more.
This helps us stay focused and achieve results without doing work that brings no results.
7. Self-Growth Is As Important As Business Growth
Your business stops growing the moment you do.
When running a business, we all get busy with our work and priorities. During this hustle, we often forget ourselves.
We are too focused on growing our business that we end up neglecting self-growth.
As your business grows, you should too. It's important that you invest in yourself and grow as a person.
This investment can be anything such as money, time, education, or physical/mental well-being.
Once you start working towards growing yourself, you'll notice that it positively impacts your business as well.
A growth-minded business is not just about the growth of the business. It's about the growth of the people in it as well.
Conclusion
Running a WordPress business is not as easy as it seems. Throughout this journey, we've faced many struggles and roadblocks.
At the end of the day, all that matters is how you learn from your mistakes and struggles. The more you learn, the fewer roadblocks you face.
After all, learning is essential for growth and will ultimately help you achieve your goals.