We launched Designer Powerup for Elementor back in October 2019 and it's already become one of the best Elementor plugins for many designers.
Even though the plugin is still a few months old, we've worked really hard to keep pushing the boundaries by introducing new features in our plugin.
And today is that day!
I'm thrilled to announce the Designer Powerup update v2.1 that brings new exciting features and improvements to the plugin.
Before I share what's new in this update, I want to say that this update was only possible because of the support of our users who helped us at every step and provided us with helpful feedback and feature requests.
Without your support, we wouldn't be able to make Designer Powerup what it is now. So, thanks a lot for cheering and supporting us through this journey.
That being said, let's take a look at what's new in Designer Powerup v2.1.
Designer Powerup Update v2.1: Here's What's New
We've improved our existing Powerups by adding new features that will make designing pages in Elementor even better.
New Feature: Gradient & Image Clipping Options For Blob Generator
We've added a highly requested feature for our blob generator widget. Now you can change the color fill type for blobs to gradient colors.
This can be done directly in the blob generator widget settings. You can apply gradient colors and play around with them by changing the color location, gradient type (Linear or Radial), and angle of the gradient.
Apart from this, we've also added the image clipping capability for the blob generator. This allows you to add an image inside your blob shapes.
You can change the image size and control the fill type. These options will help you control the image inside the blob to a full extent.
New Feature: Quick Spacers for Columns
Previously, our Quick Spacer only worked for Sections and Widgets. But now, you can change the column spacing using our Quick Spacers.
With Quick Spacers, now you can manage the column spacing in a much faster way than before.
New Feature: Spacer Selection Shortcuts
Implementing Column spacing was not an easy task to achieve. There were many complexities involved which were the reason why we didn't include it in the first place.
The biggest complexity was how to change column spacing when the section spacer overlaps it.
This problem led us to a solution to Spacer selection shortcuts.
With these shortcuts, now you can select the spacer using keyboard shortcuts. This is essentially used when you want to use Quick Spacers for an element beneath some other element.
By pressing keyboard shortcuts, you can highlight the spacer you want to activate and use.
Here are the keyboard shortcuts:
Press the 'S' key to highlight the Section spacer.
Press the 'C' key to highlight the Column spacer.
Press the 'W' key to highlight the Widget spacer.
It's important to note that you don't always have to use these shortcuts while using Quick Spacers.
These only come into play for cases when an element (Section, Column, or Widget) is being overlapped by some other element.
New Feature: Spacer Indicator Watermark For Quick Spacer
We wanted to make Quick Spacers even better and easy for you to use. To achieve that, we've added a spacer indicator watermark that shows which element spacer you have selected.
A watermark will be displayed indicating the spacer selected as shown: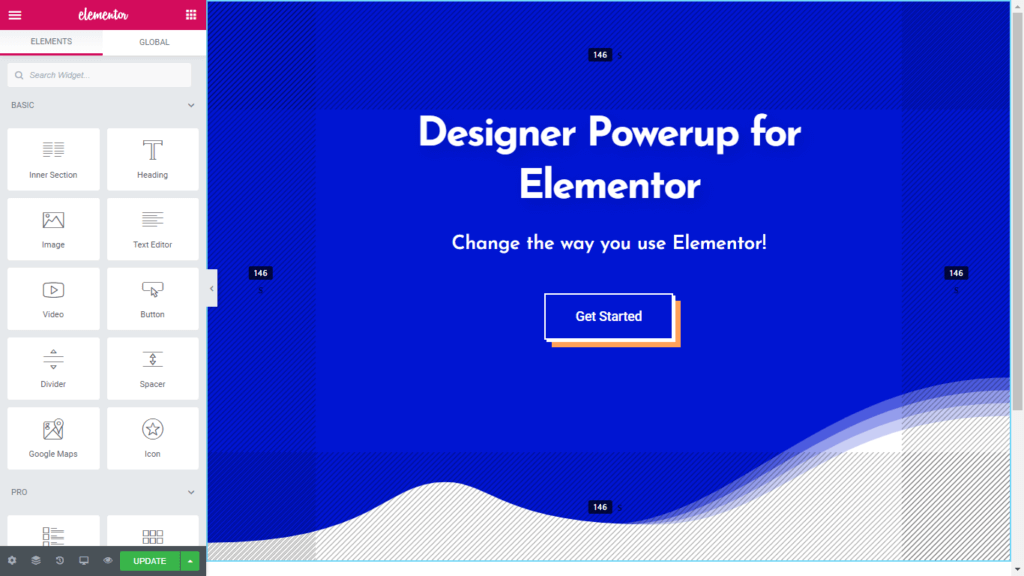 Here's what the different watermarks imply:
S – Section Spacer
C – Column Spacer
W – Widget Spacer
This will help you easily identify the spacer element and make Quick Spacers much easier to use.
New Feature: Apply Advanced Gradients to Text elements with a single click
We've made our Advanced Gradients even better by adding an option to apply gradients on text elements with a single click!
Now, you don't have to set a CSS selector for text fields to apply gradients anymore.
In the Advanced Gradient powerup settings, we've added a new dropdown option named 'Apply Gradient On'.
This dropdown lets you select whether you want to apply the gradient on the background or text.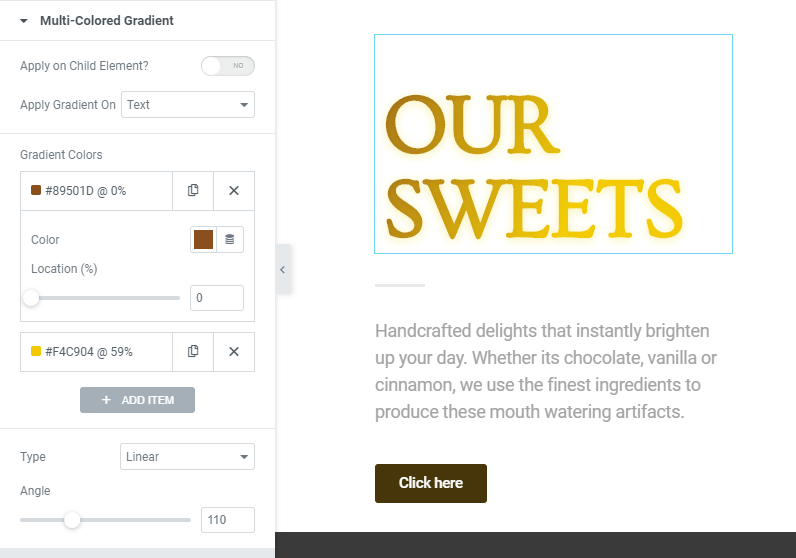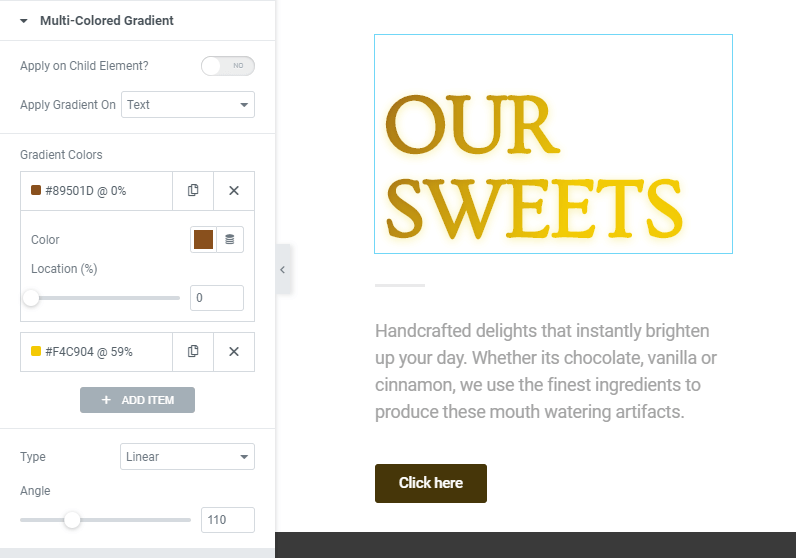 So, now you can easily apply multiple colors of gradients on the text. Try experimenting with this on headings and make your pages stand out!
New Feature: Apply Layered Shadows on Text with a single click
If you can apply Advanced Gradients on text with a single click, why not do the same for Layered Shadows?
That's right!
Now you can apply Layered Shadows to text elements directly by choosing it from the 'Apply Shadow On' dropdown.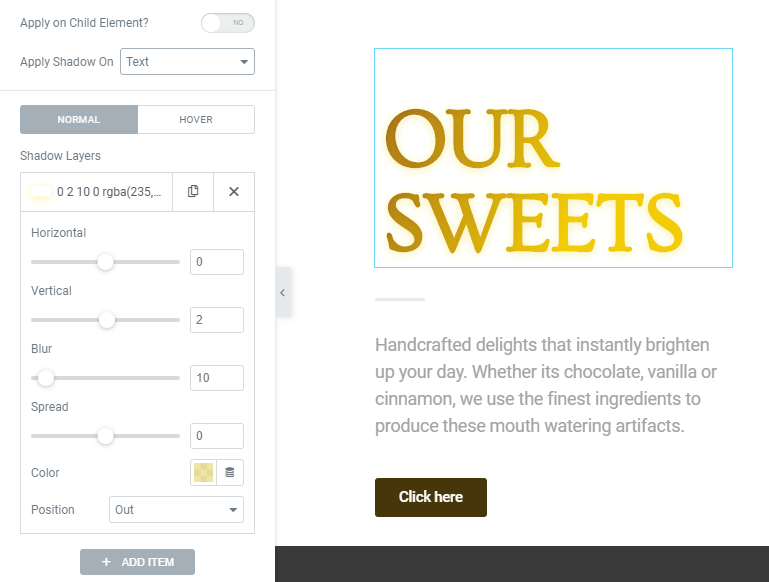 But it gets better:
If you apply this option to a column or a section, the shadow will be applied to all the text elements inside that container (column or section).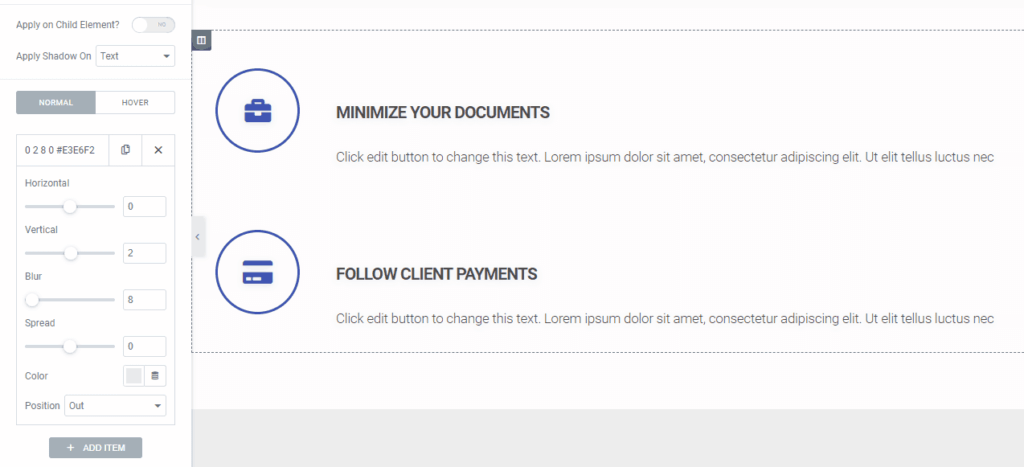 This gives you the ability to apply Layered Shadows to multiple text elements at once.
Enhancement: A better Welcome Dashboard
A lot of our users contacted us mentioning it's not easy to get in touch with us or learn about the plugin.
We've listened to your problems and have created a better Welcome Dashboard that solves a lot of your problems.
Here's how the new Welcome Dashboard looks like: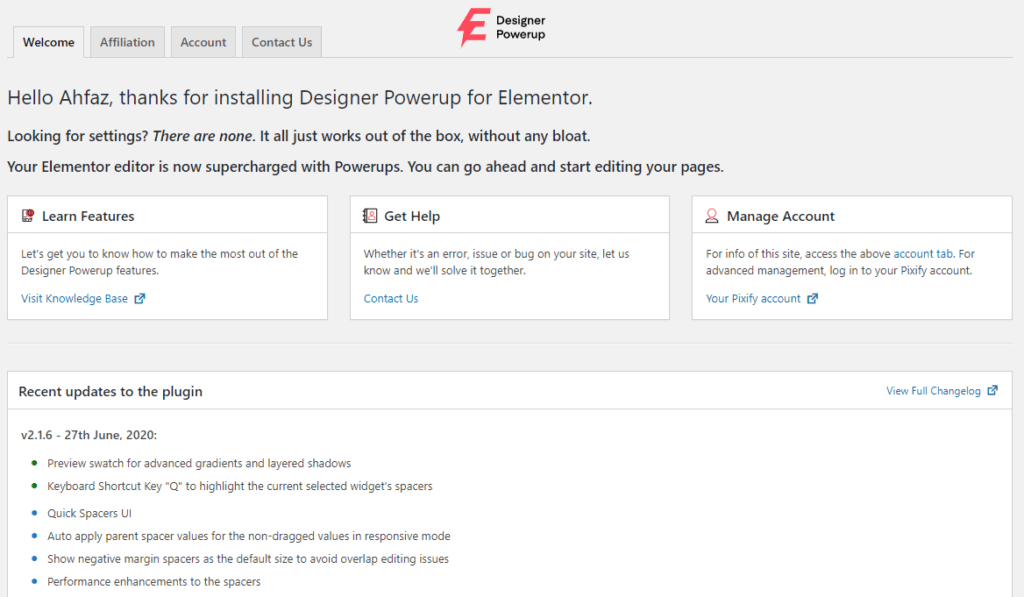 From this dashboard, you can directly access our knowledge base without having to search for it. Moreover, you can also access your Pixify account or get in touch with us from this dashboard. 
And if you ever wanted to request a feature or share your feedback for the plugin, you can do so with a single click.
Lastly, you can also review our from if you love our plugin and want to support us.
Enhancement: Better performance for Quick Spacers
We rewrote the entire Quick Spacers functionality to offer enhanced performance when working with Quick Spacers.
If you work on long pages, you'd feel no lag or delay when using Quick Spacers. It's blazing fast resulting in a faster workflow.
Over To You
These were the new features and enhancements in our V.2.1 update. I hope you enjoy using these new features and use them to unleash your creativity.
Our goal is to help you design better pages in Elementor and with each update, we strive towards that goal by bringing you new features in Designer Powerup.
If you're already a Designer Powerup user, you must've received an update in your WordPress dashboard. You can update the plugin and get access to all the new features and improvements instantly.
And if you're not using Designer Powerup, what are you waiting for? Take the plugin for a free test drive and see experience the power of speed when designing pages in Elementor.
We offer a free 7-day trial that can help you determine whether the plugin is perfect for you or not.